G O O D   N E W S !
---
The dose.point product family 'RT-smartTOOLs'  is complete!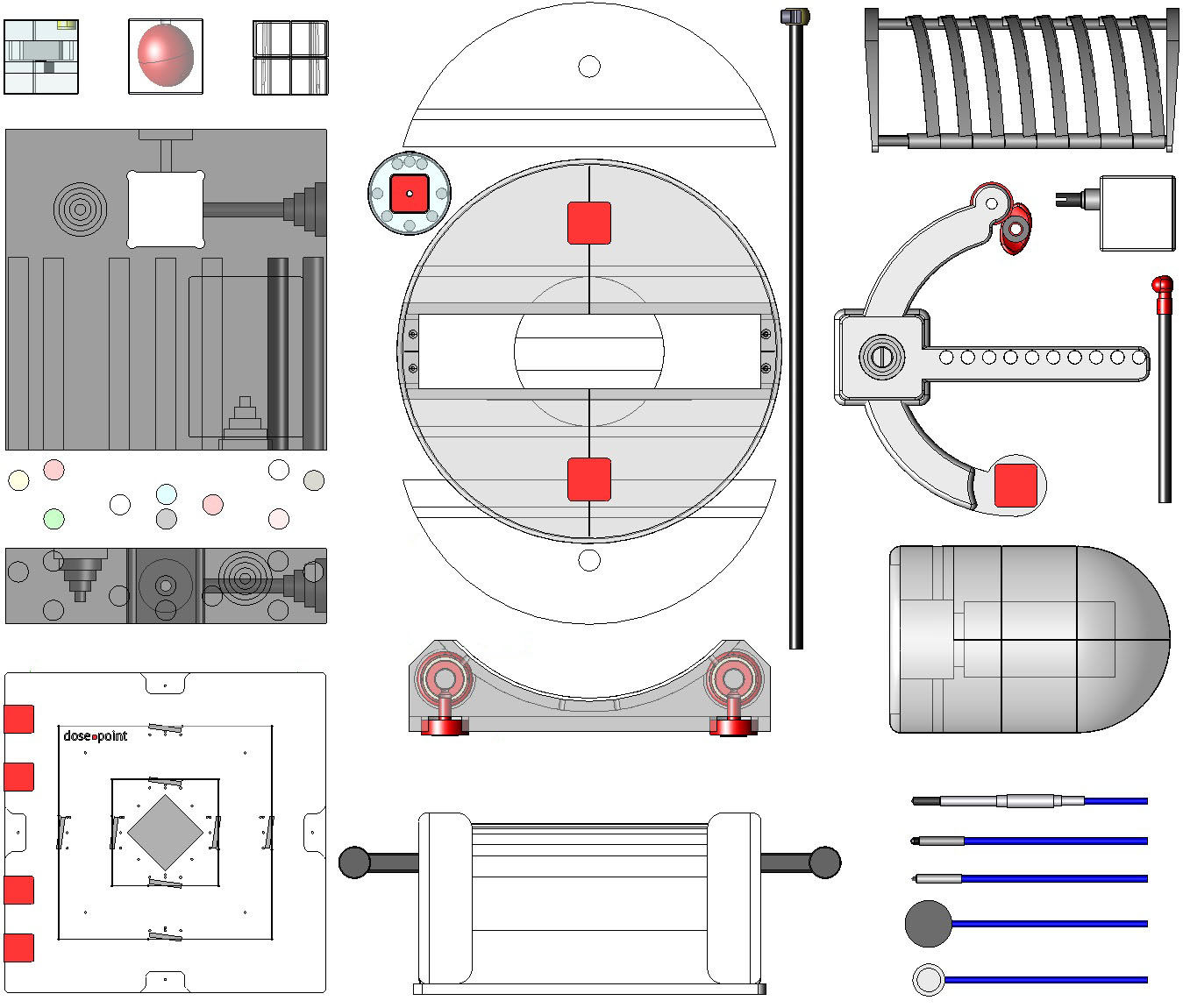 With 'Virtual Tumors' for end-to-end verification including combined target/risk organ objects, all in smartCUBE format.


New:  Respiratory Motion Phantom with moving virtual lung tumor as additional modules for smartIMRT cylindrical phantom.
Driven by just one simple motor and smart mechanical transission, with adjustable profile, amplitude and phase. 
For comprehensive testing and verification of tumor 4D imaging and tracking/gating installations.

Work in Progress:  Stereotaxy Phantom as additional module for smartIMRT, installed in a minute and compatible to smartCUBE. 


Read more . . .
---


G O O D   N E W S !


Latest releases of TPS are highly accurate and reliable, so pre-treatment plan verification can be done simple and efficient now !

Plan verification with planar composite dose, with RT-smartIMRT and any 2D-Array. Precise, efficient and fast ! 

The array rotating with the gantry for undisturbed measurements, for all treatment methods up to latest ARC and adaptive RT.

                                                     

                                                       Read more . . . soon


---
G O O D   N E W S !


dose.point Asia Pacific proudly announces:
8 IQM orders in 2015, plus 1 + 3 projects for 2016 !

1st IQM installed at Yamanashi University Hospital on Elekta Linac !

                                                       
Read more . . .


---
Visit  dose.point Asia Pacific Pte. Ltd.  in Singapore here: